We all know that having the correct message on your website, blog or social media page is vital to getting your unique selling point across to your targeted audience which can increase brand awareness and potentially more organic traffic to your website.
Blog, Article, Press Release, Web page, or Product Description we can do it all!
At Direct Local, we use over 20 years of journalistic experience from our sister company Direct Local Bristol so your content for your website gives you the best results incorporating keywords for optimal search engine optimisation allowing you to be searched within the top 10 businesses in your field month on month. More importantly, showing your clients and customers you are the best company for the job. We can offer you the best content and the best websites in Bristol and the surrounding areas that don't cost the earth.
We have a team of Bristol writers on hand ready to write you the content you need! We can write affordable copywriting and affordable content writing ranging from 150 words all the way to 1500 words for the best affordable price in a quick turnaround. So you the business owner can carry on running your business to its full potential.
What's the difference between Copyrighting and Content writing?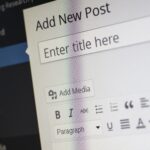 Copywriting
Copywriting is to persuade the customer by using words and language that convinces them to take an action. For example, buying a product, or downloading reports, or engaging with the business.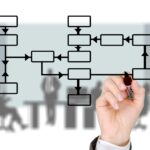 Content Writing
Content writing is mainly used for website content to further educates or informs the readers. Most used for blogs online but can be for social media use and products or services descriptions.
All of our writing is done in-house by Bristol writers!
Information we need from you, what are you wanting to write about?
How would you like to address the audience ..Example (First Person Plural (we, us, our)
Tone of voice
The target audience you would like to inform and engage with
Some suggested keywords (we can help)
What result are you looking to get?
Who are your competitors? (this can be a similar business, selling the same product or service you do)
Additional information including pictures, what should be included and not included, this way we can make sure everything is added,
and not have any problems with the content that we have written.
Web Page / Landing Page
What subject would you like the web page to cover? Eg; Home, About, Services, etc
What are you trying to achieve for this page? Example, Call, Register, Buy, Enquire, N/A.
Suggested keywords, if you need help with this please look at the SEO services that we offer.
What are the USPs of the product or service(s)?
·     Url of the selected page(s) for content to be created
Bronze
500 Words
Title
Timeline Progress
Article
1 FREE Revision
Silver
1000 Words
Title
Meta Description
Keyword to use
Timeline Progress
Article
2 FREE Revisions
Gold
1,500 Words
Title
Meta Descripiton
Keyword to use
Timeline Progress
Article
3 FREE Revisions