How to build a website in 2021
Website design
In today's society if you do not have a website for your small, medium, or large business people must think you've been living under a rock.
Are you going to be expanding your business worldwide or are you just wanting to cover the nation or where you are locally based etc? This can and will have an effect on the type of ltd domain you use for your website.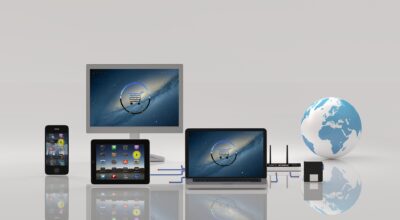 2.The second hurdle you must cross in designing a website is finding the domain name that is correct for your business. There can be many cases that you are lucky and get the exact name of your business for your domain name for example www.mc-designs.co.uk However, you may not always be lucky and will have to make a small adjustment to the domain name like adding a hyphen, or changing it from .co.uk to .uk
From here you will either be going down the route of designing and developing your custom website yourself through a website builder like wix.com, squarespace.com, godaddy.com or using a website designer or design agency that is highly recommended and that can help you through the process of design and develop the website with their knowledge of UI UX design to help with the user interface and user experience so your customers always keep returning.
If you are using a web design or website design company they may be using software that you do not want for your website, they could be designing your website on the likes of wix.com and you want to focus potentially on a lot of (SEO) search engine optimization or content management systems to help you run your small business.
Or they are using WordPress and you've heard that it is really hard to use and navigate to update the backend of your website. All web designers will have their own views on which is a better website design Platform to use for the best custom web design from start to finish to give a high web presence.
No matter what route you choose to get your website designed, the most common list of items you need to have are these in the best quality to deliver a high-quality custom website design.
Branding – logo, graphic design, colours, typography
Number of pages – (1, 3, 5 or E-commerce if you are selling online)
Page titles – here at the most common page titles (home, about, service, galley, contact)
Payment methods – Paypal, Bank Transfer, Klarna, Omnipay
Contact methods – Contact forms, date picker, sign up forms, subscription forms
Content – this is the most time-consuming part of the website is getting all of the text and images, to be used on the website. This is a really important part of your business, your customers, and Google.
This is where you want to do research of your competitors' websites, and adapt what they have and make it 100 times more interesting use different features like (FAQ) Frequently Asked Questions, reviews or testimonials, call to actions using the targeted keywords throughout the pages on your website.
The next most exciting part about website design is seeing it all come together and seeing how it changes through different device screens.
After you are happy with the website design you have built or had a design team built for you, your next steps are to getting it noticed by the public this where website hosting comes into play.
Here at Direct Local websites, we can help design and develop a custom website design for all of your needs at an affordable price that does not cost the earth. We cover everything web, all in one place!
From start to finish we can have all the resource knowledge and know-how to get you and your business a professional-looking website without the website agency cost. Contact Bristol Web Designers Today!