Well, the answer is simply no. More and more people are looking at starting their own businesses and what better place than online. As a company, we have seen a tremendous uplift in the number of people wanting websites built for their businesses. Whether that be an online portfolio, to showcase their work or a place where they can sell their products. The online world has become more and more saturated over the years and it is extremely important you stand out as a business.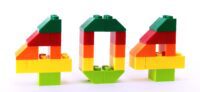 Using a website designer can save you time and also money, especially in the long run. It also allows for much more freedom to build the website you want. For example, if you were to use Wix, you will find yourself having to use a template and then spending hours editing it to the way you want it to look. Whereas using a website designer will save you all that hassle as we do everything for you. We give you the flexibility to design your website the way you want it.
If you are someone who is not tech-savvy a website designer can also be the best option for you as they have all the knowledge to help you build the website of your dreams. They can also provide you with support on social media integration which is power mount to a successful business. As website designers, we work with you to provide our knowledge and expertise so you don't have to stress. We also make sure your SEO is on point by providing you with advice and support on how to make you rank higher in search engines such as Google.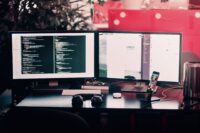 Our work helps your business grow and develop, ensuring you get the service you need to help your business stand out.
To get your blogs written please see Laura