How should you take pictures?
[fusion_slider hover_type="none" hide_on_mobile="small-visibility,medium-visibility,large-visibility" width="1000px" height="600px"][fusion_slide type="image" link="" linktarget="_self" lightbox="no" image_id="0|full"]https://directlocalwebsites.co.uk/wp-content/uploads/2020/09/photography-801891-scaled.jpg[/fusion_slide][/fusion_slider]
It is important to take the correct picture for all uses.
Most of us use our phones for taking pictures for social media accounts being either personal or business. However, are you taking the best picture you can?
If you are using mobile photography to take pictures for your website designer, or social media accounts. Please try to follow some of these steps below, this can result in saving time and money!
Here are some tips on how to take a better picture that you may not know about!
Make sure you have a clear lens, on your mobile phone, tablet, or camera.
Turn your phone on its side for getting a bigger picture, whilst capturing more in the picture. Why should I do this? 80% of your pictures will be viewed in a medium horizontal way. I.e a computer screen showing a website, or tablet.   
Using gridlines when the mobile phone is horizontal to get the image in the center without any disruptive images being in the way.
Don't zoom in to the picture, this can reduce the quality fo the picture. If the picture is not big enough simply move closer.
No Flash – Using a flash on the camera may not be the best idea. The reason we say this is because the light is less than an inch away from the lens resulting in a blurry picture. However, you may want an image like this for an example or you after that type of photo.
Different angles – trying different angles are always good to make it eye-catching and interesting for the client making them want to click on the picture to purchase your product.
Using the volume button – By using the button you can keep the phone steady and get the perfect picture
Here at Direct Local Websites, we don't just make affordable websites, but we can also help with photography and videography. Being a Bristol-based business we can come to your desired location to take pictures with our HDR Camera within the price off our Silver Website package or higher.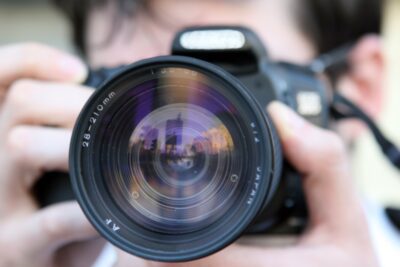 If you are needing some photography required and do not have a website with us or have chosen one of our packages that include photography do not worry. We are still able to help take pictures or videos for you. We do recommend a minimum of 3 hours videography or photography and all files will be sent via email at the end of the day.
All files will be in either JPEG, PNG and the best thing about us is we will let you use those as you see fit.
Contact Direct Local Websites for your Photography
Call: 0117 325 7915 | Email: matt@directlocalwebsites.co.uk | Photography – https://directlocalwebsites.co.uk/photography